SteelEye awarded Best Transaction Cost Analysis Solution for Best Execution by RegTech Insight
We pleased to announce that SteelEye has been awarded the RegTech Insight, from A-Team Insight Award 2019, for Best Transaction Cost Analysis Solution for Best Execution.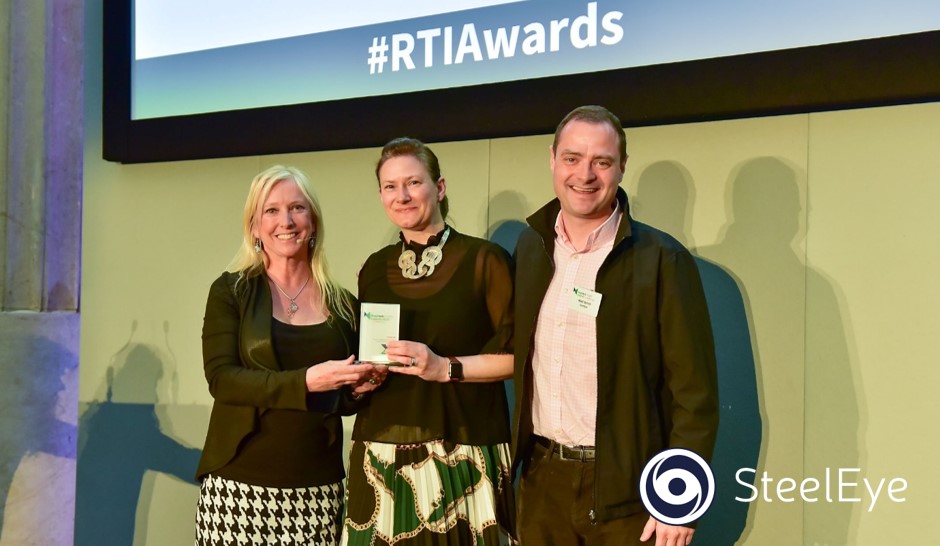 The RegTech Insight Awards celebrate providers of leading RegTech solutions, services and consultancies, recognising both start-up and established providers who are creatively finding solutions to help with regulatory challenges.
SteelEye's Best Execution TCA helps firms to compile their RTS27 & RTS28 reports effortlessly, thus meeting their Best Execution requirements under MiFID II. The solution provides clients with consistent benchmarking, standardized metrics for internal assessment and external proof that they are achieving the best outcome for their clients. Additionally, the use of external market data for benchmarking helps firms better understand their trading performance and identify strategies for improvement.
"The ability for our clients to generate commercially valuable information on the best time, place and instrument, to express a given risk view, is why SteelEye is more than just a compliance platform," says Matt Smith, CEO, SteelEye. "This is a great recognition of our ability to help financial firms meet a significantly challenging aspect of MiFID II compliance."
SteelEye Best Execution TCA helps clients not only in terms of their regulatory requirements for record keeping and reporting, but it is also allowing firms to derive additional value and insight by interrogating a wider range of data under one lens. Additionally, SteelEye keeps on checking execution quality automatically in the background, ensuring firms' orders keep on meeting the regulatory obligations.
For further information, please contact:
Emmy Granström
Marketing Director – SteelEye
emmy.granstrom@steel-eye.com
+44 (0)203 176 8306
---
About SteelEye
SteelEye is an intelligent data platform which brings together a wealth of data under one lens, enabling companies to derive enhanced value from their own information. By using SteelEye to consolidate and normalise trade, order, communications, market and reference data on one platform, financial firms can effortlessly comply with a range of regulatory mandates. This allows firms to meet their requirements for trade and communications surveillance, transaction reporting, record keeping, trade reconstruction and best execution reporting under regulations such as MiFID II, EMIR, MAR, Dodd-Frank and SM&CR.
With everything under one lens, firms gain new insights into their business activities, helping them trade with greater efficiency and improve profitability, while meeting their regulatory obligations.
Founded in 2017, SteelEye brings together a diverse team with deep expertise in trading, compliance, cloud computing, data science and machine learning. Our mission is to help financial firms comply smarter and fully leverage their data. With SteelEye, firms can future-proof themselves in a world where data intelligence is a key source of competitive advantage. For more information, visit: www.steel-eye.com.